"Embrace the present to observe it. Honor the process and be patient during times of loss, grief and everything in between…"
I feel I'm continually searching for something that can't be found with any method I'm familiar with. This is a good thing. I'm determined, to keep focused, take the time to be present with myself and be patient in the process. This summer has been hot and dense with smoke and ash in the air from many fires burning. I've been witnessing a friends' loss of health, and a relatives' decision to downsize, refine and re-define their life at 86. There are benefits to making the hard decisions that really help you see what really matters and what doesn't.
This image may look like obstacles, but I prefer to see them as portals.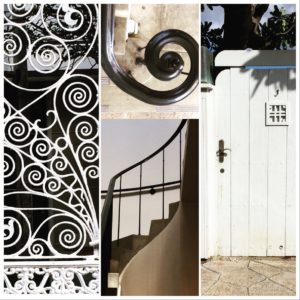 SaveSave
SaveSave
SaveSave